Navigating Your Event Portal
Summary: Your Event Portal acts as a control panel for your event.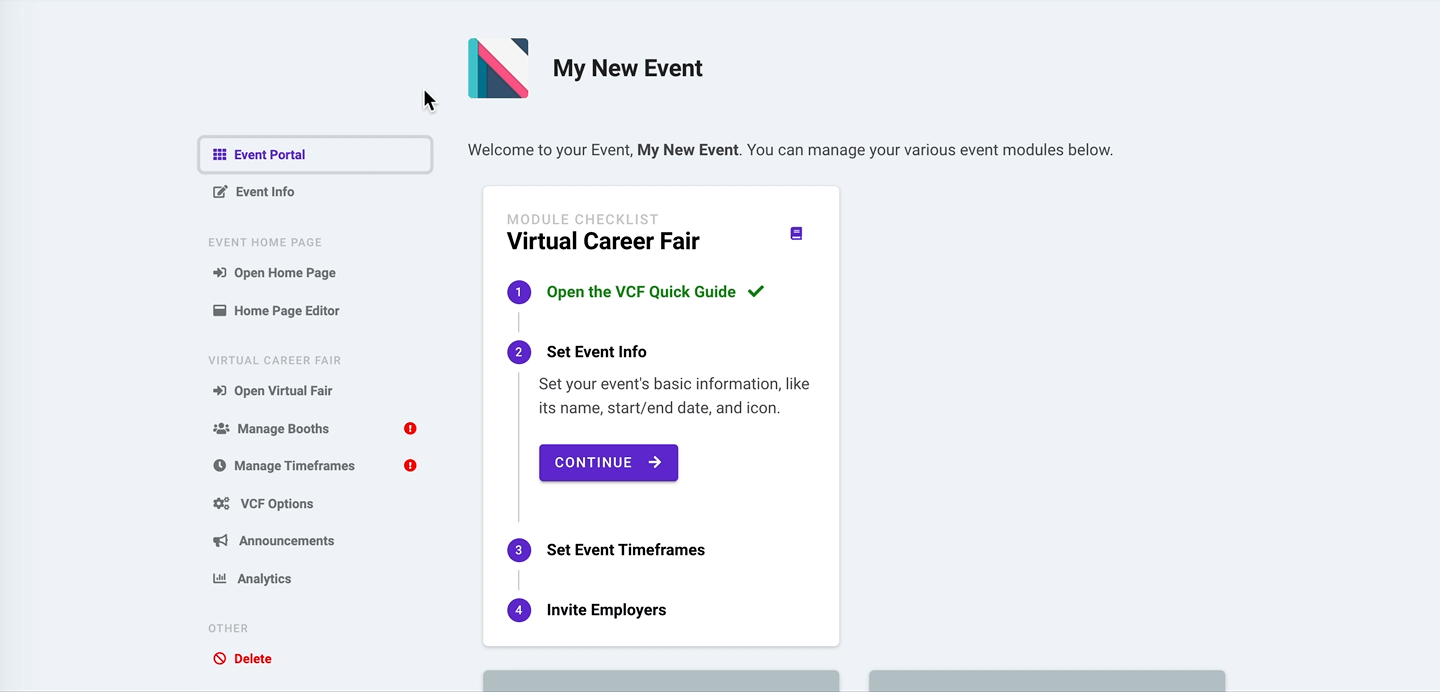 Potal page of an event with the Virtual Career Fair module enabled
Description​
Every event you create is going to require some setup depending on which modules you enabled.
The Event Portal helps you manage your event in two ways:
Displays per-module completion checklists, to easily manage each of your event modules
Displays other crucial event management links, like analytics and push notifications
Tips​
Be sure not to confuse the Event Portal and the Event Home Page. The Event Portal is for admin usage, while the Event Home Page is a module to present your event to attendees.
Scroll down on the Event Portal to activate or de-activate more modules.