Introduction
Summary: The Virtual Career Fair module enables you to create a digital exhibitor hall to facilitate networking between recruiters and applicants.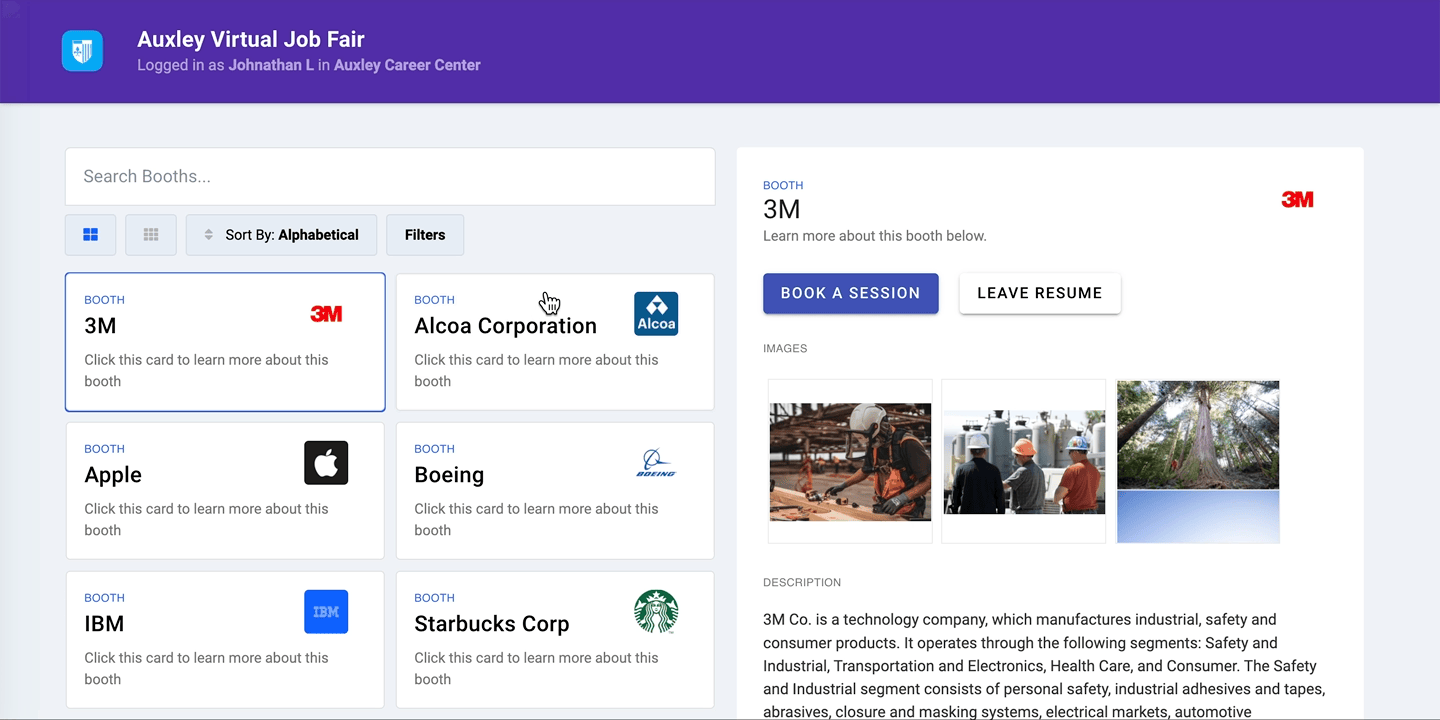 A sample attendee/applicant experience at a sample Eventus virtual career fair
Description​
This Article is a good place to start if you are completely new to virtual career fairs.
The Eventus.io VCF platform facilitates millions of calls between recruiters and potential students per year. The typical timeline of a VCF event looks as following:
Event Organizer creates and sets up event details
Recruiters are invited to the event and set up their digital booths
Candidates are invited to the event to set up their profiles and book sessions with recruiters.
Recruiters and Candidates hold their pre-scheduled calls
Tools​
To help you organize a successful virtual recruiting event, Eventus offers the following supporting features for VCF events.
Ability to set up an event home page to properly promote your event
Ability to set up custom profile details for candidates (i.e. Nationality, Acknowledgments, Majors, and more)
Targeted notifications to recruiter/candidate groups
Ability to Configure Invitation Emails
Event Analytics, Best Practice Guides, and more