Overview
Summary: The Event Home Page is a presentable web/mobile mini-website for your event.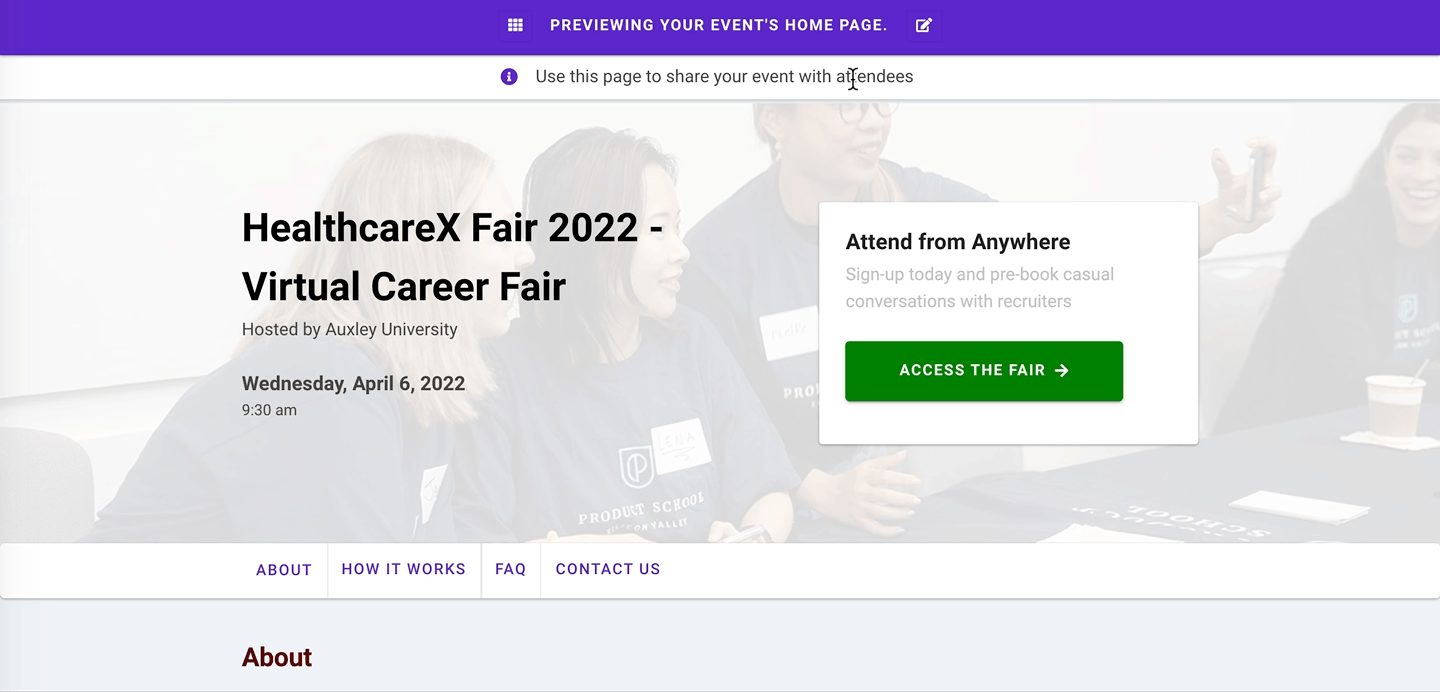 A Sample Event Home Page for a Virtual Career Fair
Description​
The Event Home Page module is exactly what it sounds like.
It allows you to create a Home Page for your event featuring basic information like dates, infographics, dress code, important links, and more.